Quality and user-friendliness are at the heart of everything we do
With more than thirty years' experience in the design and manufacture of panels, we produce tailor-made systems with short delivery times.
Top quality all the way
We have the best specialists and are proud of it!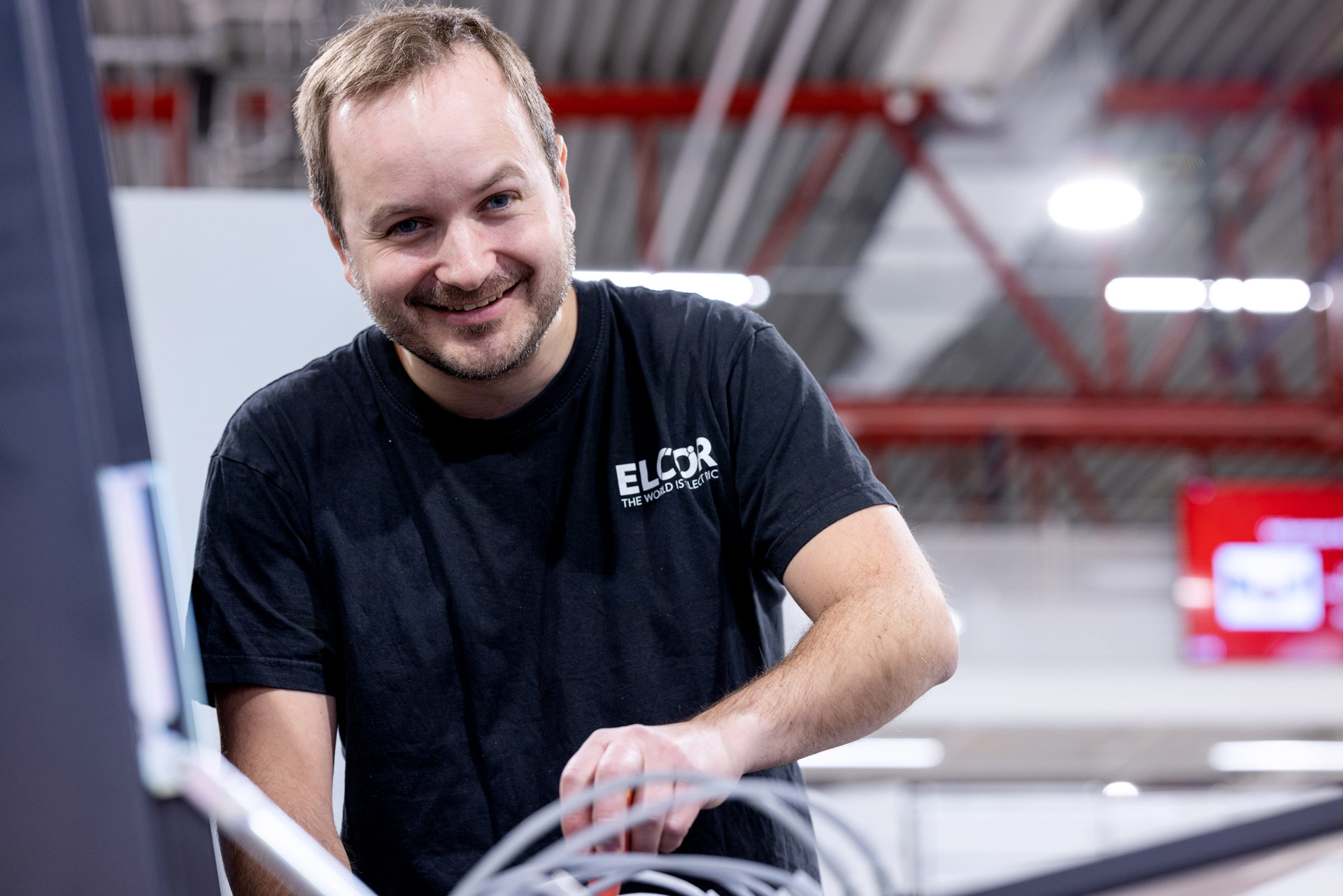 The heart
of it all
Our motto is "The Right Product at the Right Time", and this is what we stake our integrity and reputation on.
Our organisation has a reputation for extensive know-how when it comes to the production of reliable, high-quality systems, user-friendliness and low life-cycle costs. With more than thirty years' experience, we know our customers' requirements for the planning, construction, rehabilitation and start-up of electrical panels.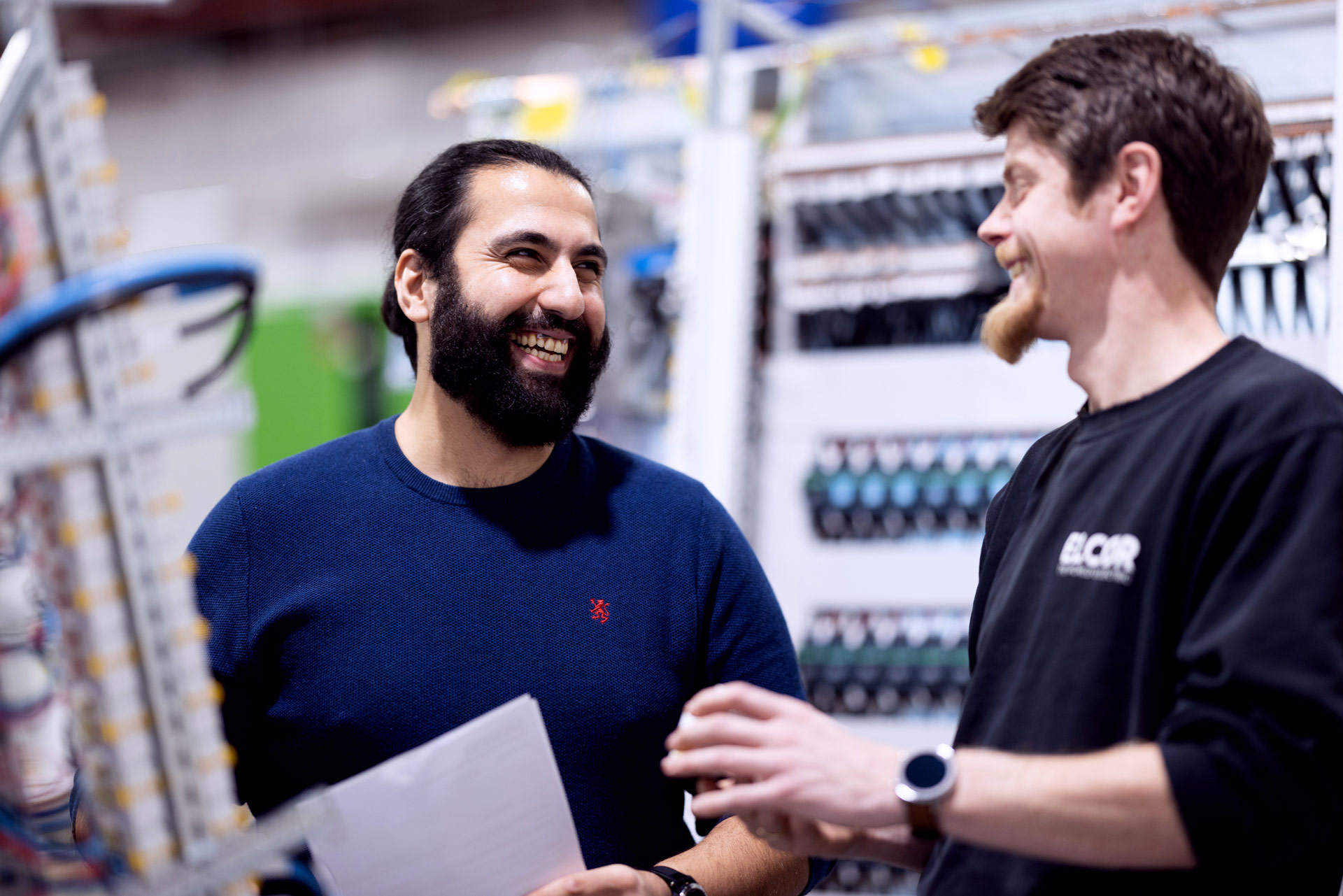 Who are we?
Quality and user-friendliness are at the heart of everything we do. Thanks to our proximity to the market and unique skills in the design and manufacture of electrical panels, we can supply bespoke systems with short delivery times. Easy access to production means that our customers enjoy highly cost-effective follow-up of their projects and testing of their panel installations.
The Elcor name says a lot about what we do, being a combination of "Electric" and "Core". The name emphasises that the panels make up the very core, or heart, of all electrical installations.

We have a reputation for our extensive know-how when it comes to the production of reliable, high-quality systems, user-friendliness and low life-cycle costs. Being a manufacturer-independent panel producer gives us the flexibility precisely to tailor panels and switching systems to our customers' needs. Having several branches throughout Norway gives us unique proximity to the market and we stake our reputation on delivering, fully-tested and finished products at the agreed time.

Forus Elektro Automatikk AS was founded by Knut Husebø and four colleagues in 1990, for the purpose of constructing electrical panels. As a result of the natural growth of order numbers, increases in staffing, and acquisition of other companies, the company has developed into one of the largest panel manufacturers in Scandinavia. Forus Elektro Automatikk AS changed its name to Elcor AS in August 2014. Today, the company has the largest factory in Scandinavia producing the electrical and automation panels that lie at the heart of all electrical installations. Our head office is in Stavanger and we have branches in Hokksund and Skarnes. We supply all industrial segments – onshore, offshore and maritime. Because Elcor is an independent player, our engineers can design and tailor our systems to suit the unique requirements of each customer.
At Elcor we strive to create a safe and pleasant working environment. In addition to our focus on technical expertise, quality assurance and safety every step of the way, our employees' welfare is essential to our development and success. As a company, we strive to ensure the satisfaction of both our employees and customers.
We are the leading Scandinavian manufacturer of electrical panels.
As a total supplier for all types of applications in the fields of automation and power distribution, we play an important role in most industrial sectors.
Forward-looking
We have optimised logistics
and communications and focus on efficient production
methods and equipment.
A team
player
At Elcor we interact
well and together
we create a pleasant
workplace.
Expertise
Our expertise
in the field
of panel design
and manufacture
is unique.
We care
This enables
us to be the best
–
together.
Orderliness
Orderliness and structure provide a pleasant and more efficient place to work.
This is also reflected in what we deliver to our customers.

Into the future with Elcor
In a world that is increasingly digitalised and in need of smooth information flow, electrical panels are critical to the operation and optimisation of all infrastructure. We therefore use only recognised and tested products. We are a preferred partner of the world's best-established manufacturers.
Elcor's partners include Siemens, Schneider Electric and ABB. We are certified to assemble Sivacon S8, Prisma, Cubic, Elsteel and Striebel & John products, among others.

Being a manufacturer-independent supplier gives us the freedom to select the optimal products in consultation with our customers.

Our customers can rest assured that we will stay with them into the future. Thanks to our innovation and focus on sustainability, we are well equipped to meet tomorrow's demands and expectations.

Elcor has manufacturing facilities in Stavanger, Hokksund and Skarnes. Our goal is to be a leader in HSE and quality assurance.
Stavanger
Our modern, functional premises are centrally located in Forus. The total area of our office, storage and production premises is 7,000 square metres. The production premises are well equipped with necessary facilities such as compressed air, lifting platforms, CNC machinery, torque tools, press tools and hydraulically operated equipment for producing bus bars. Forus also offers dedicated premises for the production of sign boards and wooden packaging. The service department in Stavanger carries out all types of assignments, including thermal imaging of panels and electrical systems.
Hokksund
In September 2017, this department moved from Mjøndalen to Hokksund, where we have approximately 2,800 square metres of floor area, dedicated to mechanical preparation work, the production of electrical panels, storage and office space. This division has its own engineering personnel, who work closely with customers during the planning and design of customer-specific concepts. The Hokksund division has its own service department to carry out new installations, modifications and service of our customers' panel installations.
Skarnes
Our Skarnes branch has a manufacturing unit with an area of 1,200 square metres and a sales office. The branch has 15 employees.
Oslo/Lørenskog
Our strategically located sales and service office to serve central Oslo and Eastern Norway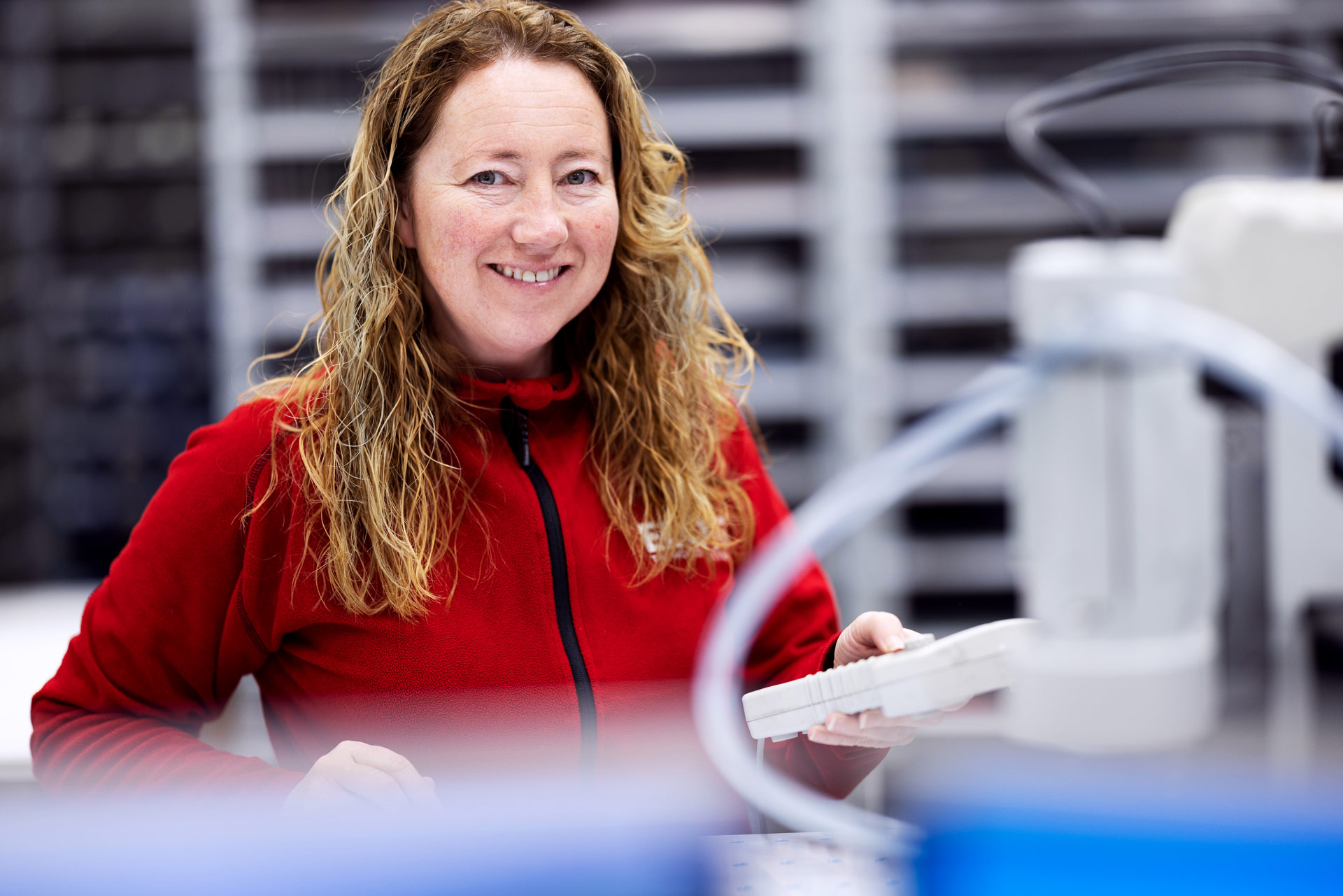 We are
electrified!
Scandinavia's largest supplier
of electrical and automation panels