Our core activity is the manufacture of electrical panels.
Thanks to our dealings with a wide range of customers, we have recognised a need for a number of services. Co-location enables us efficiently to cater to all of our customers' needs.
High level of innovation
Close co-operation with you, the customer, is something we take for granted!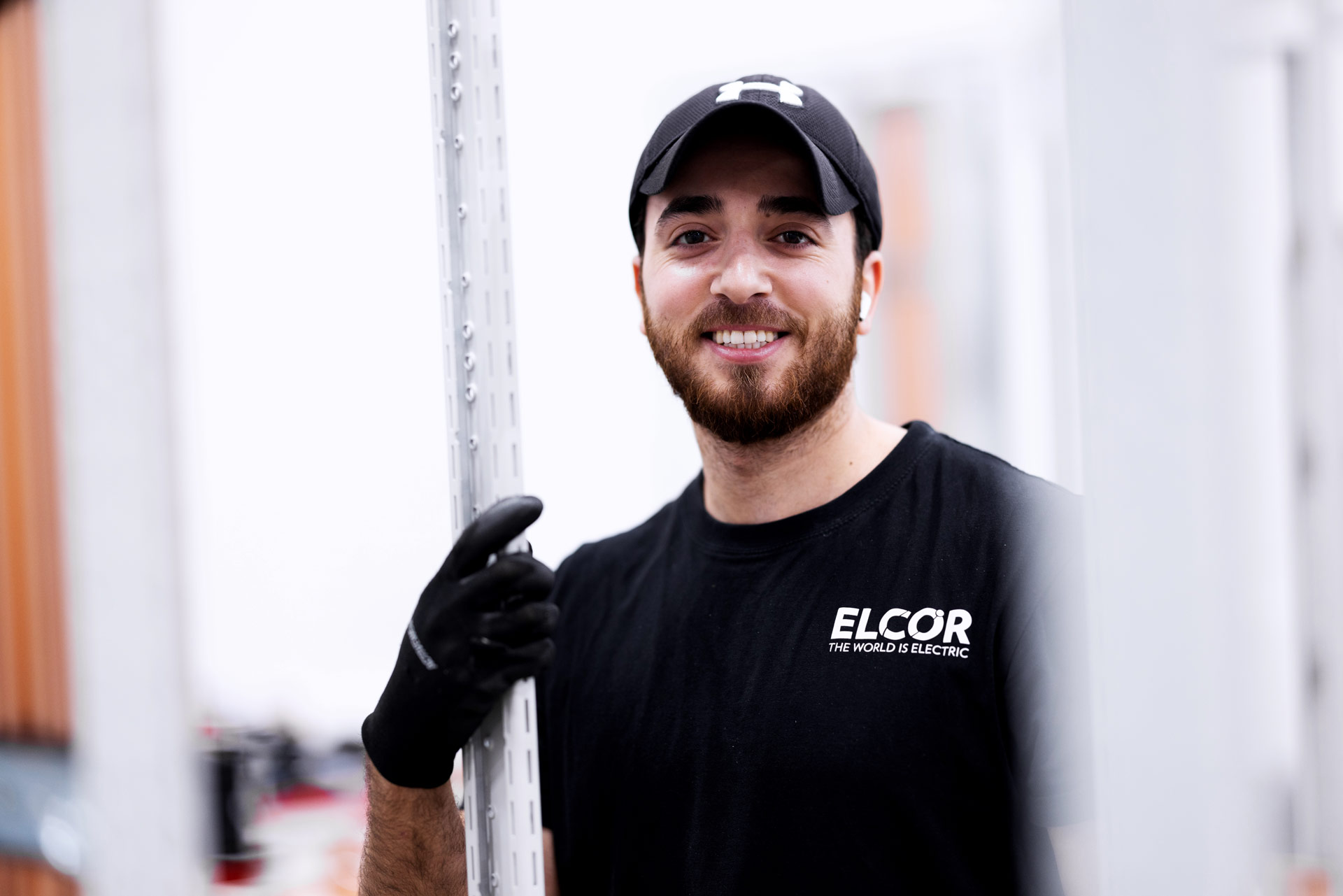 Our services are characterised by a high level of innovation and adaptability.
Elcor is a flexible, professional partner, and we are passionate about perfecting our customers' projects. Elcor has implemented LEAN engineering practices as standard. This enables us to be a better partner, with full control and reliable reporting and communication routines.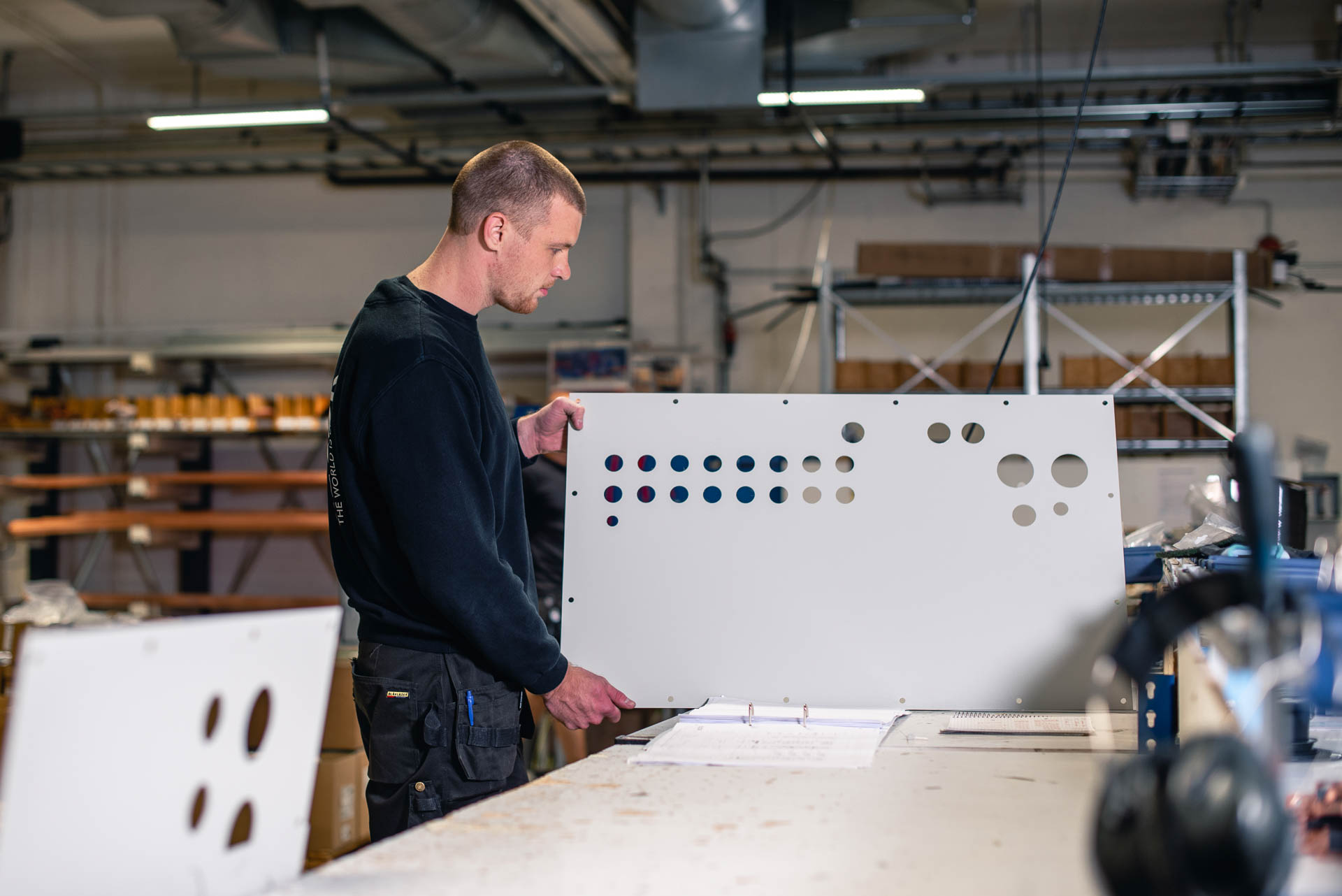 We have unique expertise in the development and design of cost-effective, robust and functional electrical panel systems.
As a supplier of electrical panels and customer-specific modular systems, we are keen to be an effective partner in all project phases.
For us, engineering is all about developing systems that most effectively meet our customers' needs. Our proximity to the market and our extensive experience of a range of technical challenges, enables our project engineers to provide reliable consultancy services to any project. Close co-operation with you, the customer, is something we take for granted!
Our use of up-to-date software enables us to guarantee that our designs comply with all applicable standards. Each panel is subjected to thorough testing and control before being shipped to the customer. Our engineers have extensive experience of projects in all industrial sectors and the necessary know-how to be able to assist with or plan projects. Our large staff has 30 years of experience and includes a total of 25 electrical engineers.
We have the largest electrical panel factory in Scandinavia
With more than 11,000 square metres of production premises in four locations we are easy to find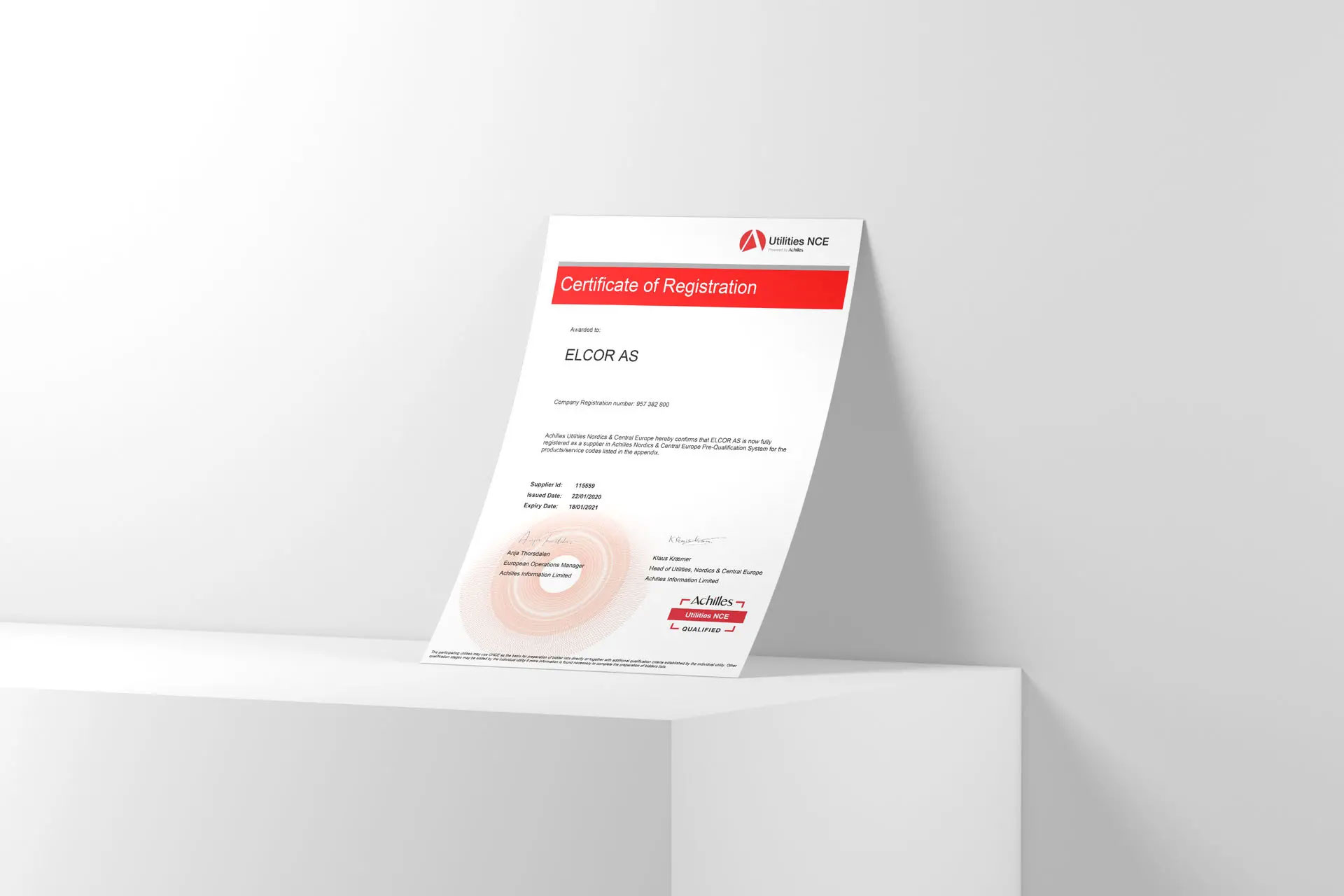 Elcor's service provision rigorously complies with a range of legislation and regulations, making us a reliable, preferred and professional partner
In order to operate in all the business areas where we participate, we maintain a wide portfolio of certifications, pre-qualifications, procedures and internal programmes.
Certification is a stamp of quality and proof of documented capability, that in most cases is based on external evaluation and/or approval by a recognised certification body.

The purpose of certification is to ensure that our employees have the appropriate expertise, thereby ensuring that the job is done according to the applicable standards.
Achilles JQS – Joint Qualification System
Magnet JQS Certificate
Achilles Utilities NCE – Nordic Central Europe
TransQ
StartBANK
ISPM15 – International Standards for Phytosanitary Measures
DNV – Det Norske Veritas
BV – Bureau Veritas
ABS – American Bureau of Shipping
GL – Germanischer Lloyd
LR – Lloyd's Register
RINA – Registro Italiano Naval
CCS – China Classification Society
UL – Underwriters Laboratories
ATEX – ATmosphères Explosives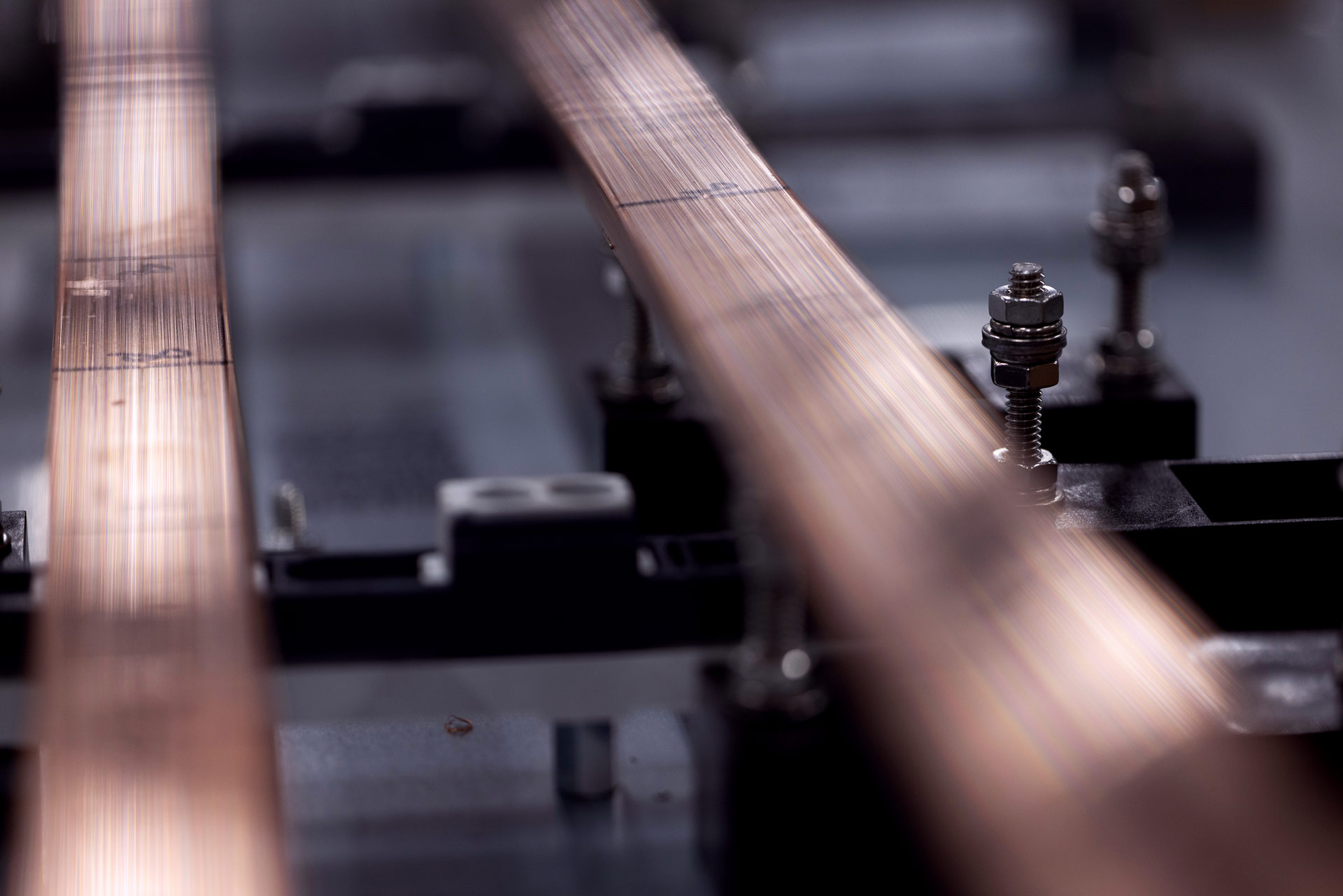 We do nothing by halves!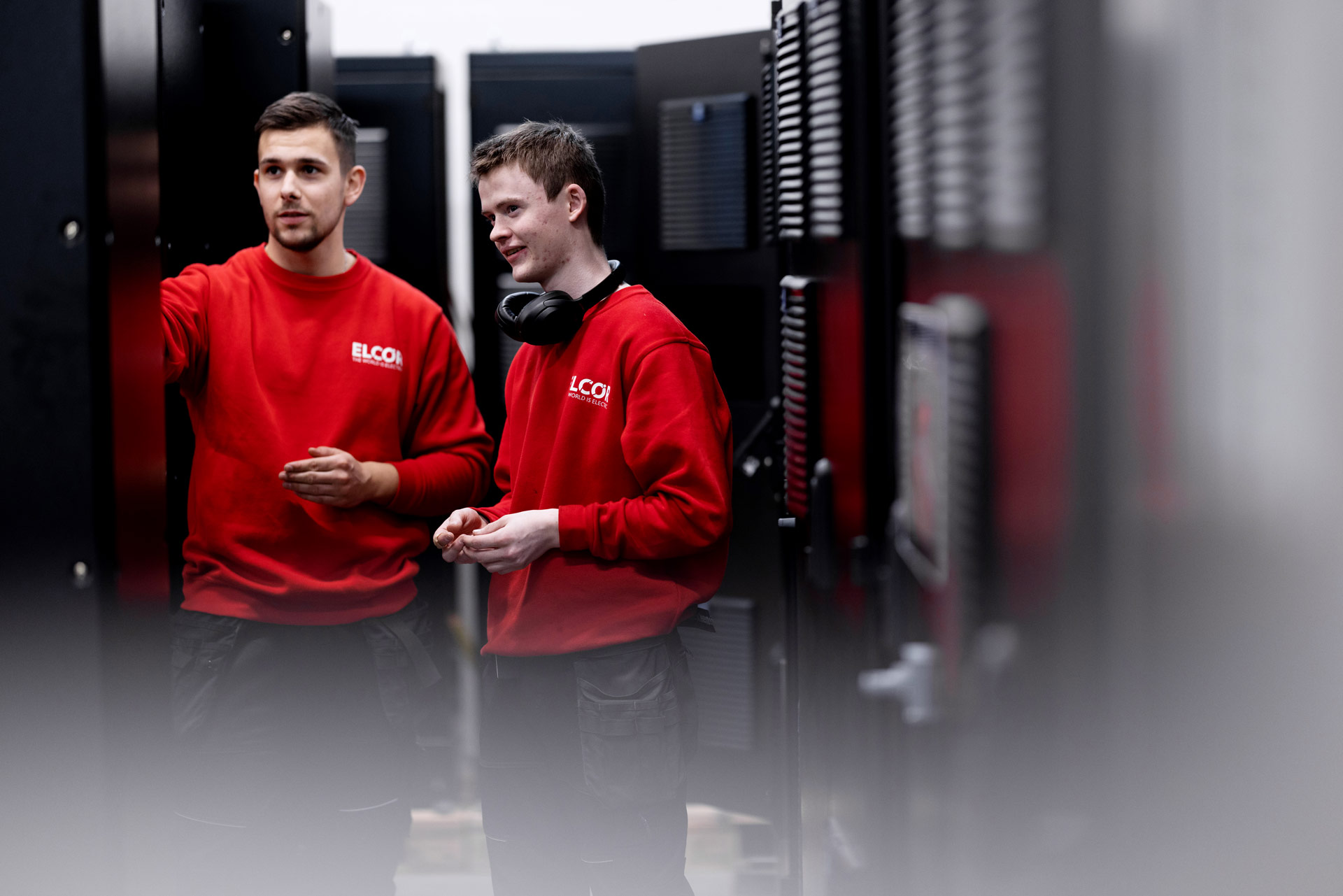 No product leaves Elcor without thorough, correct quality control.
All our products are tested according to currently applicable norms, rules and regulations, in addition to our own internal procedures and controls.
The information is uploaded to our document management system and is accessible worldwide at all times. We have our own maintenance systems and can provide monitoring at all installations if required. We are happy to carry out FAT and/or SAT in collaboration with our customers.

We have dedicated test stations for everything we produce, to ensure that nothing leaves Elcor without thorough, correct functional testing.
lcor offers support from start-up to the time of operational acceptance in connection with all our products and services. We have technical personnel and equipment that are approved for work in all the industry sectors in which we have customers.
In connection with start-up, we can also program and tailor software to meet the customer's specific needs. We use various PLS and SCADA systems for this purpose. We have extensive experience of programming everything from simple, discrete systems to the most complex.
Elcor AS has its own highly qualified technicians to carry out the maintenance, service, modification, start-up and operation of installations
We have personnel available at all times at a number of locations in Norway, ready to take on assignments worldwide.
We have dedicated equipment and personnel for the thermal imaging of electrical panels, in order to verify that no wiring or equipment is overheating.
Elcor has several service technicians across its departments in Norway, with fully equipped service vehicles.
They have extensive experience in electrical work and specialize in panels and everything related to the installation and maintenance of these.
For years, we have supported our customers with new electrical panels, renovations, and rehabilitations of installations in Norway, both onshore and offshore.

Our service department can assist you with:
• Service on panels in all industries, including offshore.
• Modification, reconstruction, and retrofitting of equipment in panels, control cabinets, and junction boxes.
• Expansion of existing panels.
• Fixed and withdrawable drawers in modular systems.
• Assisting installers with panel installation and cable connection.
• Commissioning.
• Installation of busbars.
• Troubleshooting.
• UPS systems.
• Inspection and condition reporting of panels.
Elcor is a Nemko-certified thermographer and provides this service nationwide. Thermography is a preventive measure that can help prevent fire incidents in panels and installations.

It is an essential part of monitoring our customers' systems, ensuring their condition, both when they are new and to avoid operational downtime. Through thermography, it is possible to identify potential overheating in cables and equipment, thus preventing costly failures.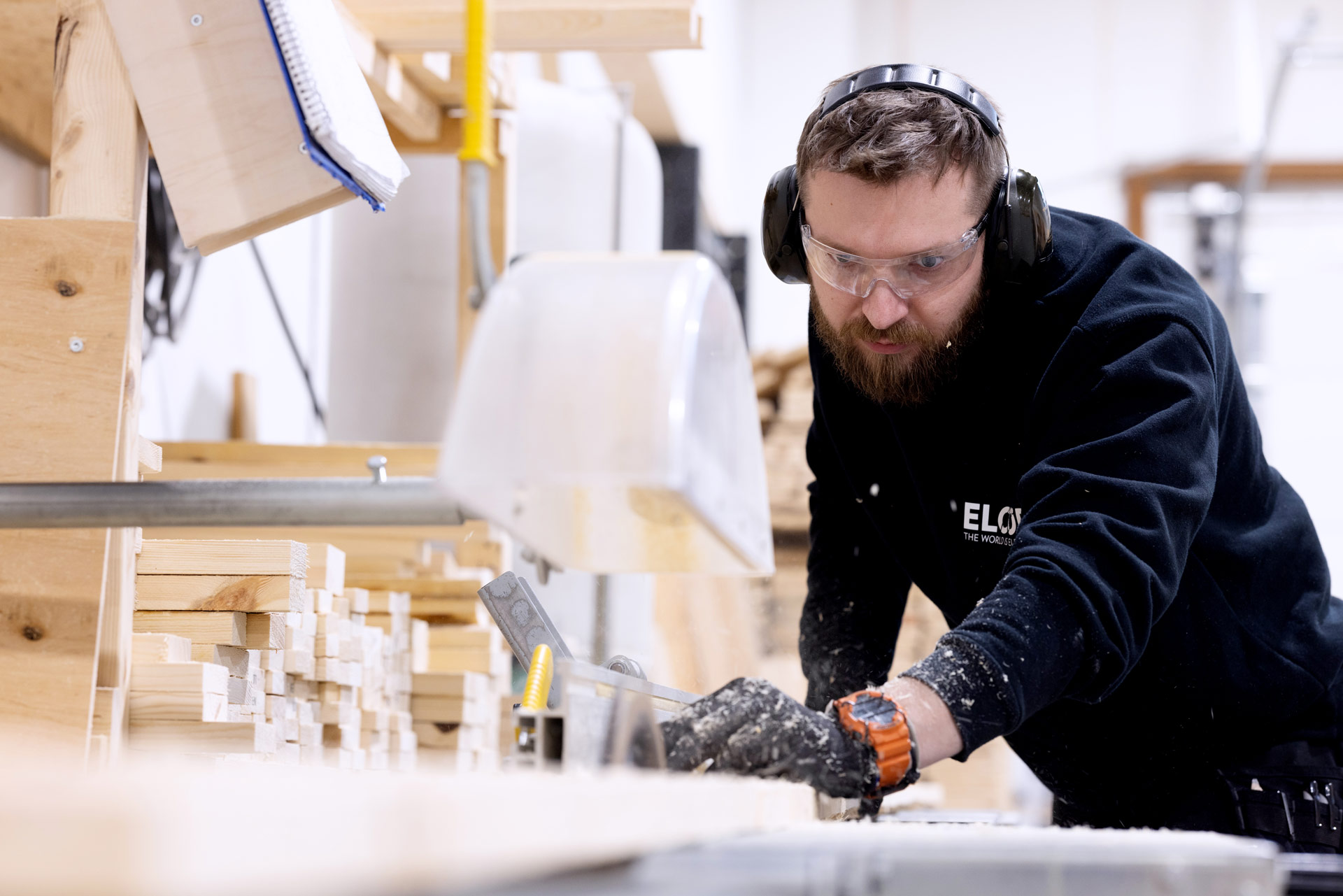 Elcor produces high-quality wooden crates and packaging
Elcor is approved and registered in the Norwegian Food Safety Authority's phytosanitary (plant health) register for the production and supply of transport crates in all shapes and sizes for export.
Most countries have introduced, or are in the process of introducing, new phytosanitary import requirements for wooden pallets and other wooden packaging. This also applies to packaging that is or has been used for all types of goods shipment. Such materials can actually be accompanied by harmful forest pests.
The new Norwegian requirements are largely in line with the guidelines of the international ISPM 15 standard. Variations between the import requirements of different countries are therefore less significant than they used to be.
Scandinavia's largest manufacturer of electrical and automation panels.
A dependable partner offering complete control and reliable routines.